Choose Your Machine
1 HP SS Vegetable Cutting Machine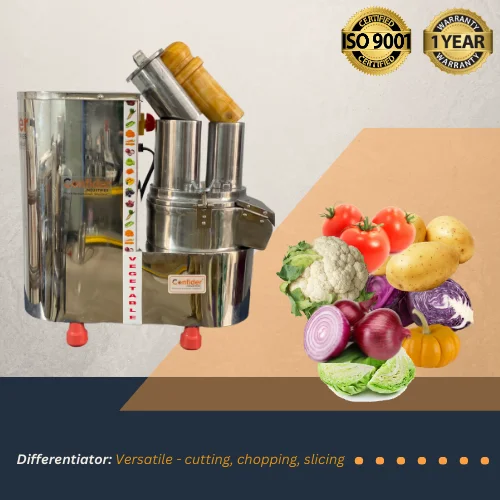 Product Details
Product Name :- 1HP SS Vegetable Cutting Machine
Model No :- VGC1S
Machine Type :- Mini Vegetable Cutting Machine
Machine Size :- 20″ X 23″ X 11″
M/C Capacity :- 150 – 200 Kg/hr
Motor Type :- 1 HP/ Single Phase/ 220 V
Unit Per Hour :- 0.75
Usage :- Commercial
Min Quantity :- 1PCs
Condition :- New
Automation :- Automatic
Brand :- Confider
We make vegetable cutting, slicing, and chopping simple and enjoyable with our low-cost multipurpose vegetable processing machine.
With up to 8 different blades for slicing, chopping, or cutting vegetables, this machine can do it all in your home kitchen, restaurant, or hotel kitchen.
Because of the minimal power need, this machine has a cheap operating cost. This makes this machine more ideal for home-based business startups or big firms in this industry.
This machine can handle a wide variety of vegetables and fruits, including potatoes, onions, cabbage, and pumpkin etc. This machine has capacities ranging from 15 kg/hr to 600 kg/hr. It makes sense when you need to cut your vegetables in minutes or even seconds.
1 HP MS Vegetable Cutting Machine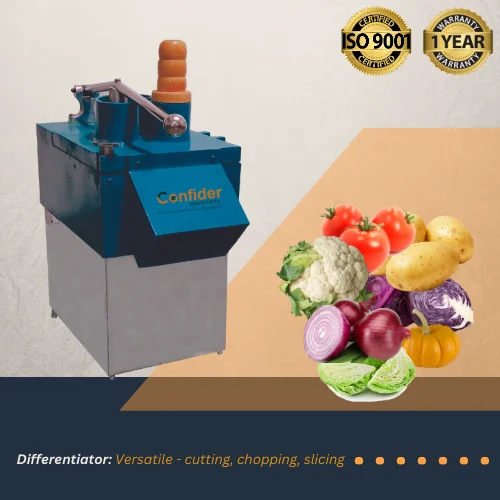 Product Details
Product Name :- 1HP MS Vegetable Cutting Machine
Model No :- VGC1M
Machine Type :- Automatic Vegetable Cutting Machine
Machine Size :- 21″ X 20″ X 11″
M/C Capacity :- 200 – 250 Kg/hr
Motor Type :- 1 HP/ Single Phase/ 220 V
Unit Per Hour :- 0.75
Usage :- Commercial
Min Quantity :- 1PCs
Condition :- New
Automation :- Automatic
Brand :- Confider
2 HP SS Vegetable Cutting Machine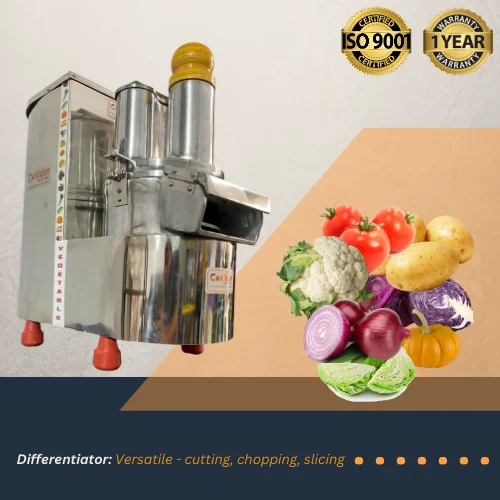 Product Details
Product Name :- 2HP SS Vegetable Cutting Machine
Model No :- VGCM2S
Machine Type :- Commercial Vegetable Cutting Machine
Machine Size :- 30″ X 25″ X 20″
M/C Capacity :- 500 – 600 Kg/hr
Motor Type :- 2 HP/ Single Phase/ 220 V
Unit Per Hour :- 1.5
Usage :- Commercial
Min Quantity :- 1PCs
Condition :- New
Automation :- Automatic
Brand :- Confider