Choose Your Machine
1 HP 3 in 1 Wet and Dry Pulverizer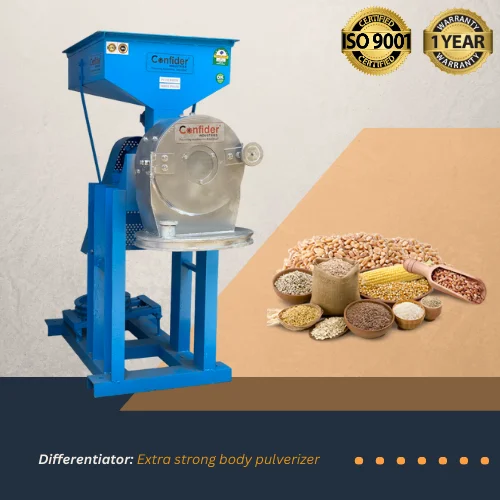 Product Details
Product Name :- 1 HP 3 in 1 Pulverizer Wet and Dry
Model No :- SS311
Machine Type :- Wet and Dry Grinding Machine
Machine Size :- 24″ X 34″ X 12″
M/C Capacity :- 8 – 10 Kg/hr
Motor Type :- 1 HP/ Single Phase/ 220 V
Unit Per Hour :- 0.75
Usage :- Commercial
Min Quantity :- 1PCs
Condition :- New
Automation :- Automatic
Brand :- Confider
Confider's wet and dry 3 in 1 pulverizer offers all-in-one solution for grinding dry as well as wet food items in a single machine. There are multiple advantages of this machine mainly,
It eliminates need of two separate machines for wet and dry food items.
This machine requires single phase power only.
This machine can grind dry food items like grains and spices as well as wet food items like vegetables and fruits.
Body of this machine made if stainless steel which offers good resistance to corrosion.
Combination of masala pulverizer, SS pulverizer, and gravy machine ads more value to this machine. Also, people need to pay less for more.
2 HP 3 in 1 Wet and Dry Pulverizer
Product Details
Product Name :- 2 HP 3 in 1 Pulverizer Wet and Dry
Model No :- SS312
Machine Type :- Pulverizer For Wet and Dry Item
Machine Size :- 24″ X 34″ X 12″
M/C Capacity :- 12 – 15 Kg/hr
Motor Type :- 2 HP/ Single Phase/ 220 V
Unit Per Hour :- 1.5
Usage :- Commercial
Min Quantity :- 1PCs
Condition :- New
Automation :- Automatic
Brand :- Confider
3 HP 3 in 1 Wet and Dry Pulverizer
Product Details
Product Name :- 3 HP 3 in 1 Pulverizer Wet and Dry
Model No :- SS313
Machine Type :- Wet and Dry Grinder Machine
Machine Size :- 25″ X 38″ X 13″
M/C Capacity :- 20 – 25 Kg/hr
Motor Type :- 3 HP/ Single Phase/ 220 V
Unit Per Hour :- 2.250
Usage :- Commercial
Min Quantity :- 1PCs
Condition :- New
Automation :- Automatic
Brand :- Confider
5 HP 3 in 1 Wet and Dry Pulverizer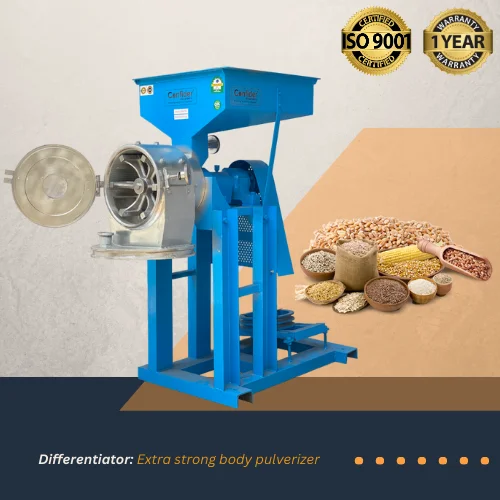 Product Details
Product Name :- 5 HP 3 in 1 Pulverizer Wet and Dry
Model No :- SS315
Machine Type :- Wet and Dry Food Grinder
Machine Size :- 25″ X 43″ X 17″
M/C Capacity :- 25 – 30 Kg/hr
Motor Type :- 5 HP/ Three Phase/ 220V
Unit Per Hour :- 3.750
Usage :- Commercial
Min Quantity :- 1PCs
Condition :- New
Automation :- Automatic
Brand :- Confider